Welcome to The Ernest t
Hello!! How are you?
We are a multi-national organisation, and our primary purpose is to empower men and women suffering from HIV and AIDS to feel confident to discuss and seek support from experts and help diminish the stigma attached to this condition.
The aim is to help people living with HIV and AIDS improve their quality of life and  make people aware of the information and support available to them in their country, which will encourage a better understanding and expertise of their symptoms and condition.
We also understand that this affects the friends and family members of sufferers too and so want to provide support here as well.
The eRNEST Foundation are protected by the Data Protection Act and ensure you that we handle all information with the strictest of confidence.
"Keep visiting the site for latest event info and all the fun pictures there after"
We look forward to meeting with you very very soon
May God bless you, your friends and your family!
The eRNEST Foundation
Charity Registration Number: 1116823
Company Registration Number: 5976834
MEMORANDUM AND ARTICLES OF ASSOCIATION for 2022
The Ernest Foundation has released its MEMORANDUM AND ARTICLES OF ASSOCIATION for 2022.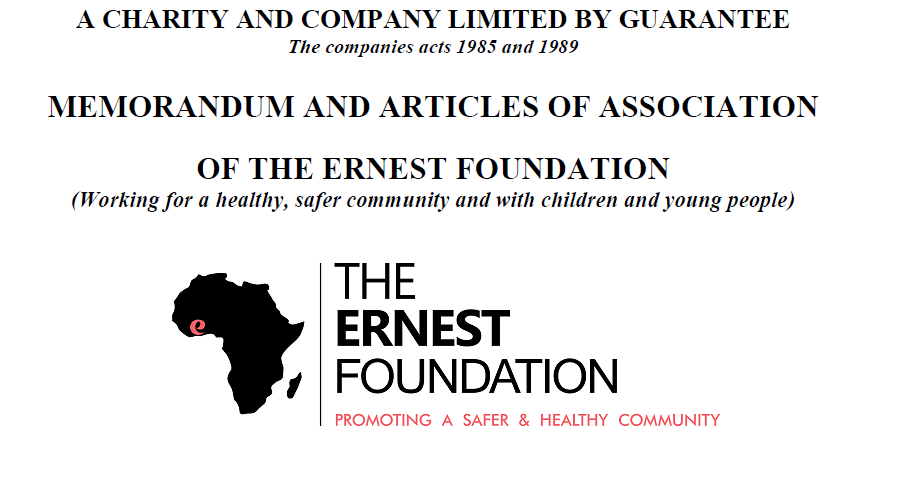 THE ERNEST FOUNDATION PARTNERS WITH SOUTHWARK COUNCIL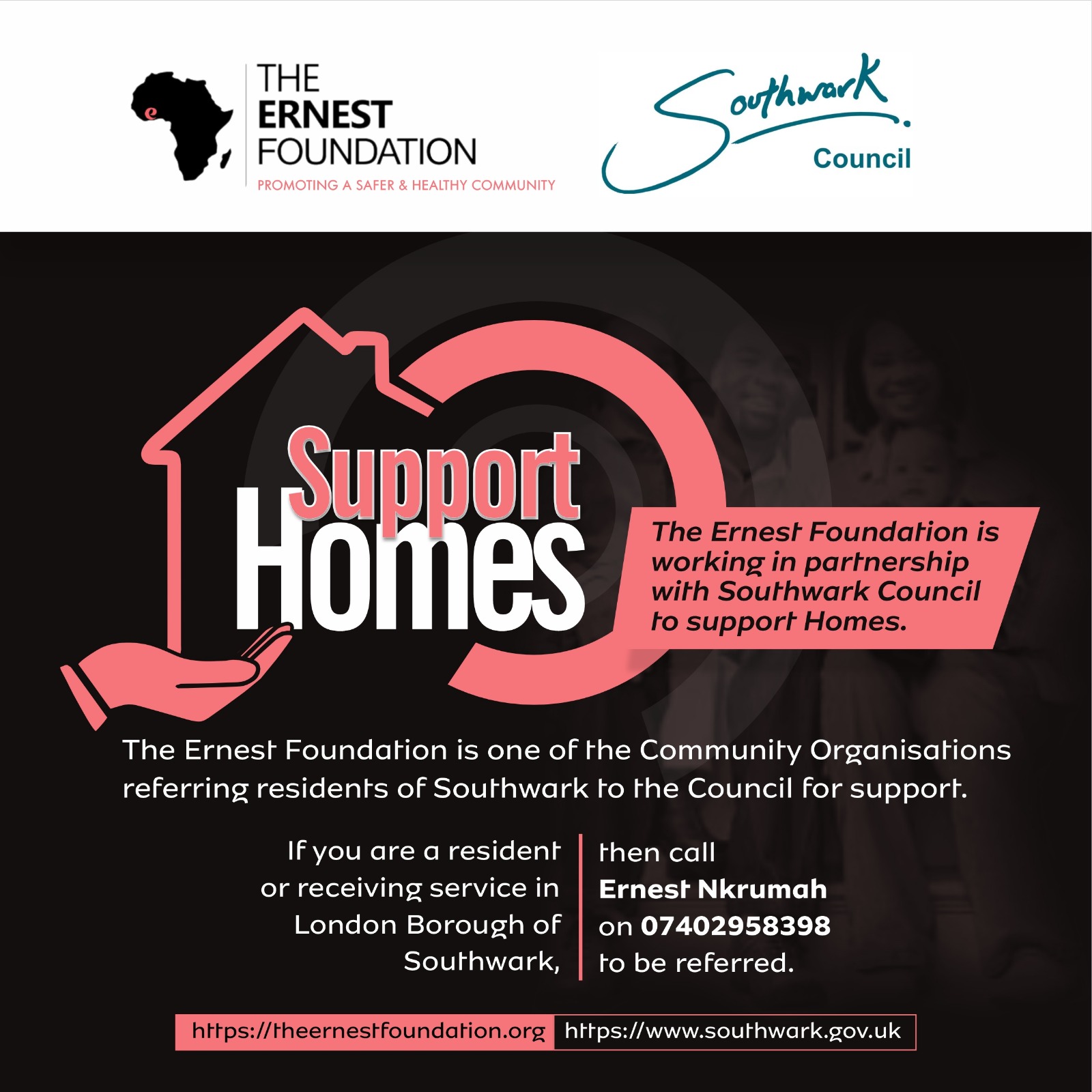 The Ernest Foundation is working is partnership with Southwark Council https://www.southwark.gov.uk/ to support Homes.
The Ernest Foundation is one of the Community Organisations referring residents of Southwark to the Council for support. If you are a resident or receiving service in London Borough of Southwark, then call Ernest Nkrumah on 07402958398 to be referred.
Support our Foundation to carry out its mission of helping others.